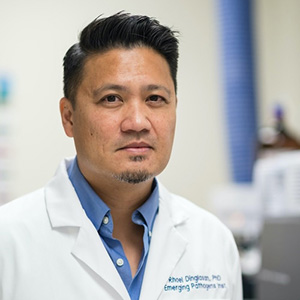 Dr. Dinglasan is a professor at the University of Florida, Associate Chair of Research in Department of Infectious Diseases & Immunology and the Director, CDC Southeastern Center of Excellence for Vector Borne Diseases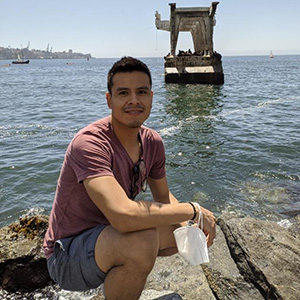 Luis A. Alonso Palomares, hails from Mexico. He is a biologist by profession, and completed his master's and PhD degrees in immunology. His virologist soul is interested in public health, particularly in the arbovirus field. He investigates virus-vector relationships, from researching comparative immunology, molecular mechanisms, to completing surveillance and developing vaccines. He likes to exercise outdoors, play volleyball, go to the movies, and spend time outside with a good beer.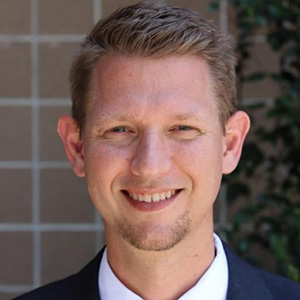 Jeff Gruntmeir (MSc, PhD) is a postdoctoral associate at the SECVBD focusing in tick surveillance and tick-borne disease in the Dinglasan lab. He has a diverse background of training and experience in biological and chemical detection, microbiology, and completed his master's and PhD focusing on Veterinary Biomedical Sciences and Veterinary Parasitology. Jeff has broad One Health interests in zoonotic parasites, emerging and neglected vector borne diseases. When not in the lab, Jeff enjoys exploring Florida's state parks beaches with his wife Kaylynn, and his 2 daughters.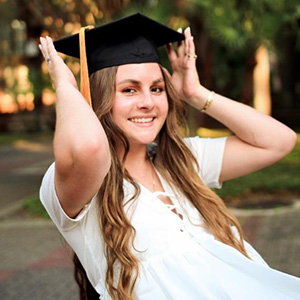 Alaina Keith is pursuing a Master's in Infectious Diseases and Immunology. She hopes to launch a career surveying infectious diseases in canine shelter populations. In her free time, she can be found with one of my numerous rescue animals or somewhere exploring outside.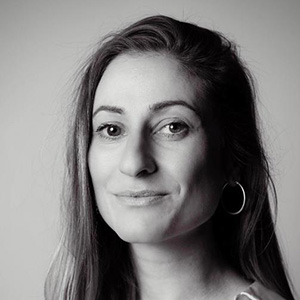 PROGRAM COORDINATOR - AFRICA
Latifeh (Tiff) is a consultant in the Dinglasan lab. She holds an MSc in Public Health, alongside additional training in applied and infectious disease epidemiology, and is the program coordinator for the Serological Insight into Covid-19 Transmission in Africa (SICA) study in Nigeria and Cameroon, as well as the First-In-Human study for the AnAPN1 malaria transmission-blocking vaccine in Gabon.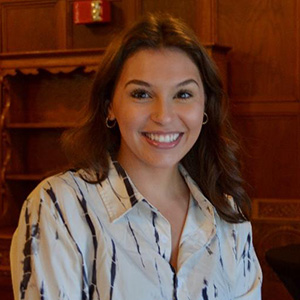 PROGRAM COORDINATOR - US & CARIBBEAN
Kassidy Caride has  her Master of Public Health degree and her interests lie in project coordination and vector-borne diseases. She is new to the Dinglasan lab and delighted to join the team. In her free time, she enjoys walking the beach with her dog.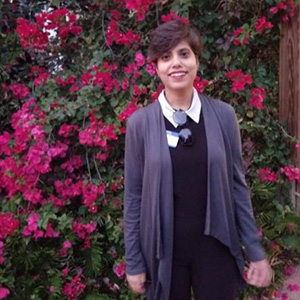 RESEARCH ASSISTANT PROFESSOR
Sai Lata De is a Research Assistant Professor who recently joined our team. She is an immunoparasitologist with a vision to develop platforms that thoroughly enable our understanding of host-pathogen interactions, develop pre-clinical models for infectious diseases, and self-adjuvanting vaccines.  Her area of research is malaria with a specific interest in vaccine development as she has extensively worked with both whole parasitic vaccines and subunit vaccines.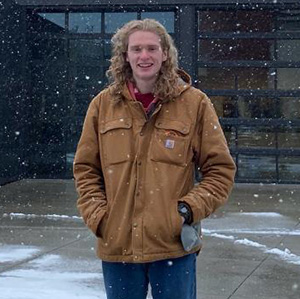 INSECTARY SUPPORT TECHNICIAN
John is a new insectary support technician currently completing his undergraduate degree in entomology. His focus is on medical entomology, particularly mosquito vector-borne diseases. In his free time, he enjoys hiking through nature preserves throughout Florida and playing water polo. 
A passionate Virologist, Asha obtained her PhD from the National Institute of Virology in Pune, the main center for viral diagnosis  and research in India. She is particularly  interested in research related to viral entry and replication, viral host protein interactions, and development of novel therapeutic interventions for emerging viruses, especially for RNA viruses.
In addition to research, Asha loves to explore new places and food with her husband Abhishek and she tries to grow a kitchen garden in her yard. 
Learn more about the research in the Dinglasan Laboratory.
STAY UP TO DATE WITH OUR LATEST NEWS. LEARN ABOUT NEW DEVELOPMENTS, TREATMENTS, VACCINES, OUR LAB & MUCH MORE!